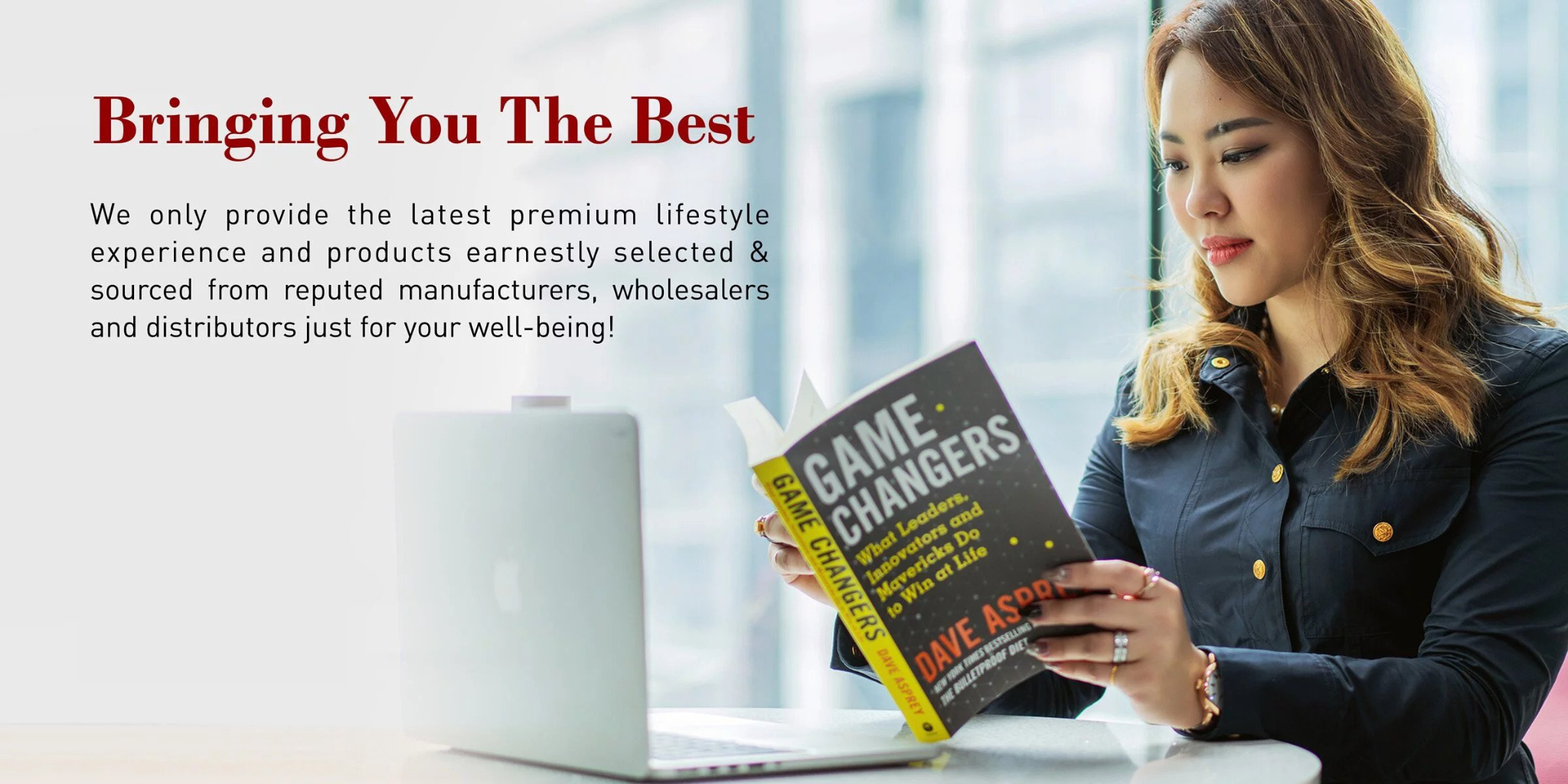 BRINGING YOU THE BEST
Who are we?
Sinar Majestik is a trading and marketing company in Malaysia. We are a true Malaysian success story. Originally conceived as an event/network marketing/trading company in 2019, we ventured into 'From Farm to Home' online distribution system when the pandemic hit and gradually grew and expanded from there into a fully-fledged diversified trading and marketing company today.

Innovation has been the true driving force behind Sinar Majestik and we are proud of the many successful products that we have helped retail and continue to retail for a broad range of customers across various industry segments in Malaysia. With a healthy appetite for growth, we continue to invest in new capabilities and capacity to bring innovative new products to market for our clients and their customers.
We establish long and close working relationships with our clients and suppliers not only provide immediate and reliable services but to continually exceed expectations and goals. We create commercial flows, import and export products, arranging and managing international projects with our partners. Supported by our network, we are able to integrate all these functions with into a seamless movement of goods and services around the market place with premium cost and logistical efficiency. Our numerous competencies allow us to respond to the needs of businesses looking for a new market.
Striving to meet the increasing and diversified demands of clients & customers
Being market innovators in defend market segments.
Providing quality products & reliable services and sourcing from reputed manufacturers, wholesalers and distributors.
Becoming professional marketing partner for our principals to meet the objectives of sales, market information, and customer service.
Being the preferred supplier of our customers, with our products exceeding their discerning quality requirements.
Giving timely information to clients and consumers regarding trends and market dynamics
Harnessing the creative energies of our staffs through team work, innovation and technology
Sinar Majestik aims to be an effective supply chain manager locally, regionally and eventually at the global level. Sinar Majestik focuses to foster growth and promote enduring business ties with its clients and the end consumer. Customer responsiveness and commitment is the driving force in the quest for excellence. Right from sourcing supply of products and services at the door step of the manufacturer, wholesaler or distributor to the doorstep of the consumer in the most cost effective and timely fashion.
Passion
Reliability
Innovation
Ethics
Service
Dedication
Our values form the core of our organisation. They guide our actions and behaviour. They inspire the way we work with each other – and the way we serve our customers. These values influence the way we translate our passion into practice, enabling constant innovation in terms of how we package our various food offerings for our customers in a cost effective and efficient manner.
Our Line of Business
Sinar Majestik Food & Beverage, the purveyor of Wild River Fish and Premium Meat offers frozen and well prepped packages that is ready to put on the Wok, BBQ or oven. Supported by superior biotechnology research and the passion of the cattle farmers, we produce high quality Kumamoto A5 Wagyu Beef that ranges from pre-packaged to customable options.
Japanese A5 Wagyu
Wild River Fish and Seafood
Quick Cook meals
Our Team
At Sinar Majestik, we have always held the belief that it is the people behind the process that make our products great. Our people have a passion for teamwork and innovation. We strongly believe that it is people that make a business what it is.
Our management team has been drawn from backgrounds as diverse as food manufacturing, sales, innovation, technology, logistics management, corporate finance and marketing. This enables us to understand, predict, and overcome many of the hurdles encountered when taking a product from an initial concept, through to successful release and then onto defending its position in a highly competitive market. For us, this business is all about being True to our beliefs, True to our products, but above all, True to our client and customers. Our team is passionate about trading and marketing quality products that truly live up to expectations.